I've had a rough day. I got up to get dressed to go to work, put on a shirt and a button fell off. I picked up my briefcase and the handle came off.

I'm afraid to go to the bathroom.

----------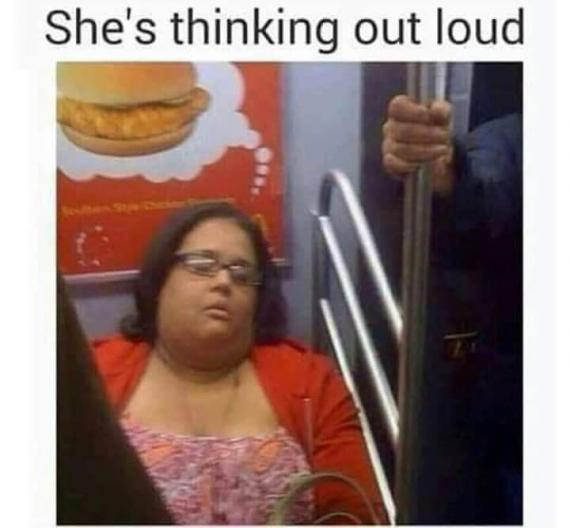 ----------

At a wedding reception, someone got on the PA system and said, "To all of you married people, stand next to the person who made your life worth living."

The bartender was almost crushed to death.

----------

MY TO DO LIST:

☑ 1. Make to do list
☑ 2. Check off first item on to do list
☑ 3. Realize I've already done 2 things on my to do list
☐ 4. Reward myself with nap for job well done (
IN PROGRESS)

----------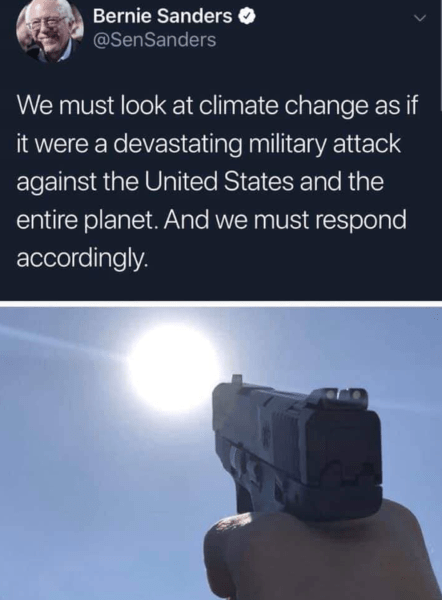 ----------

My wife made me join a bridge club. I jump next Tuesday.

----------

Liberals keep looking for more ways to be offended. I keep looking for more ways to offend them.

It's a team effort.

----------

They are good for something!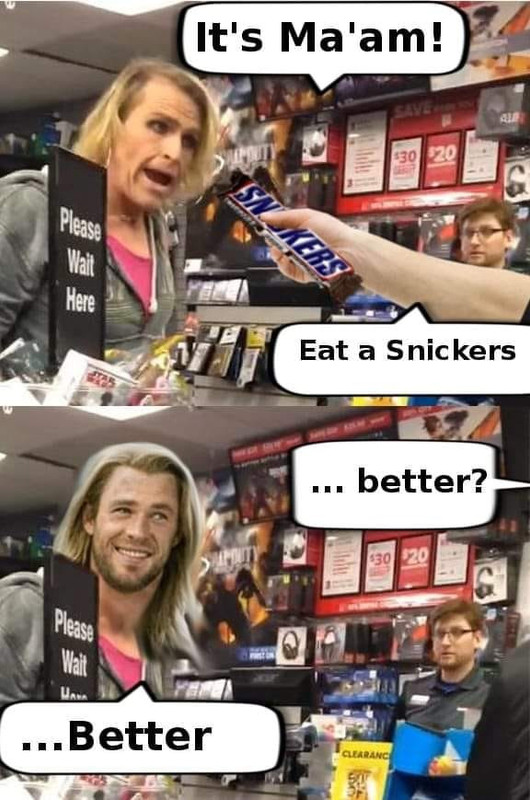 ----------

Very Effective Weight-loss Plan for Men

A guy calls a company and orders their 5 day, 5 lbs weight loss program.

The next day, there's a knock on the door and there stands before him a voluptuous, athletic, 19 year old babe dressed in nothing but a pair of Nike running shoes and a sign around her neck..

She introduces herself as a representative of the weight loss company. The sign reads, "If you can catch me, you can have me."

Without a second thought, he takes off after her. A few miles later puffing and puffing, he finally gives up. The same girl shows up for the next four days and the same thing happens. On the fifth day, he weighs himself and is delighted to find he has lost 5 lbs as promised.

He calls the company and orders their 5-day/I0 lbs program. The next day there's a knock at the door and there stands the most stunning, beautiful, sexy woman he has ever seen in his life. She is wearing nothing but Reebok running shoes and a sign around her neck that reads, "If you catch me you can have me".

Well, he's out the door after her like a shot. This girl is in excellent shape and he does his best, but no such luck. So for the next four days, the same routine happens with him gradually getting in better and better shape.

Much to his delight on the fifth day when he weighs himself, he discovers that he has lost another 10 lbs as promised. He decides to go for broke and calls the company to order the 7-day/25 lbs program.

"Are you sure?" asks the representative on the phone. "This is our most rigorous program." "Absolutely," he replies, "I haven't felt this good in years."

The next day there's a knock at the door; and when he opens it he finds a huge muscular guy standing there wearing nothing but pink running shoes and a sign around his neck that reads, "If I catch you, you are mine."

He lost 33 lbs that week...

----------

"I would rather have 1000 Muslims in my shop than 1 soldier!"

Funeral director humor......

----------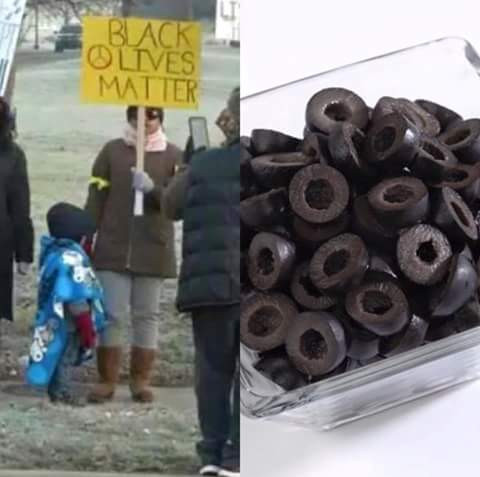 ----------

If the No. 2 pencil is the most popular, why is it still No. 2?

----------

I just found out you can't use "beefstew" as a password many places. Apparently because it's not stroganoff.

----------

Last year I had all of the windows in my house replaced with those double-pane, ennergy-efficient kind.

Today I got a call from Home Depot who installed them. The man complained that the work was done over a year ago and I still hadn't paid for them.

Helloooo! Just because I'm blonde doesn't mean I'm automatically stupid!

So I told him just what his fast-talking salesman guy told be last year: these windows will pay for themselves in a year. Helooooo, it's been a year, so they're paid for, I told him.

There was only silence at the other end. So I finally hung up. He never called back.

I bet he felt like a total idiot!

----------

I was so ugly as a baby that my mother wouldn't breast feed me. She told me she only liked me as a friend.

----------

This past weekend I was babysitting my grandson. I couldn't figure out anything to do to make him calm down. So I toook him flying.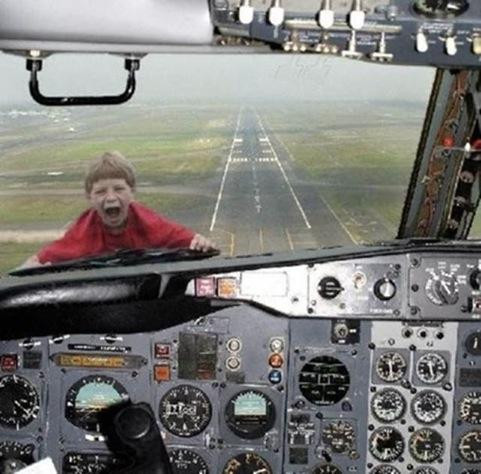 He was much better when we got back home.

----------

My Muslim neighbor is going all out for his wife's birthday.

So far he has pony rides, clowns, face painting, a bouncy castle.

----------

I was promoted to a director position at Old MacDonald's Farm.

I'm the new CIEIO.

----------

* BREAKING NEWS *

President Trump announced today that he has ordered ICE to begin deporting Democrats to Mexico.

The Mexican government has responded by sending contruction workers to the border to begin building a wall.

----------

He asked for 'em.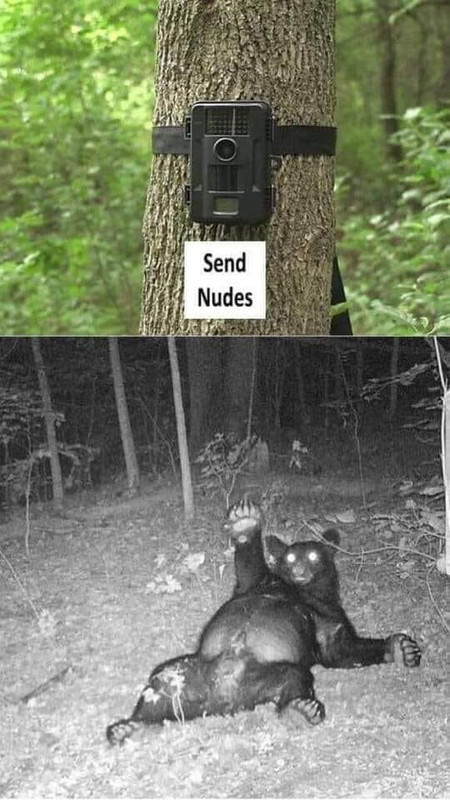 ----------

Things that tell the truth:

1. small children
2. drunks
3. yoga pants

----------

Didn't plan for that one, did you?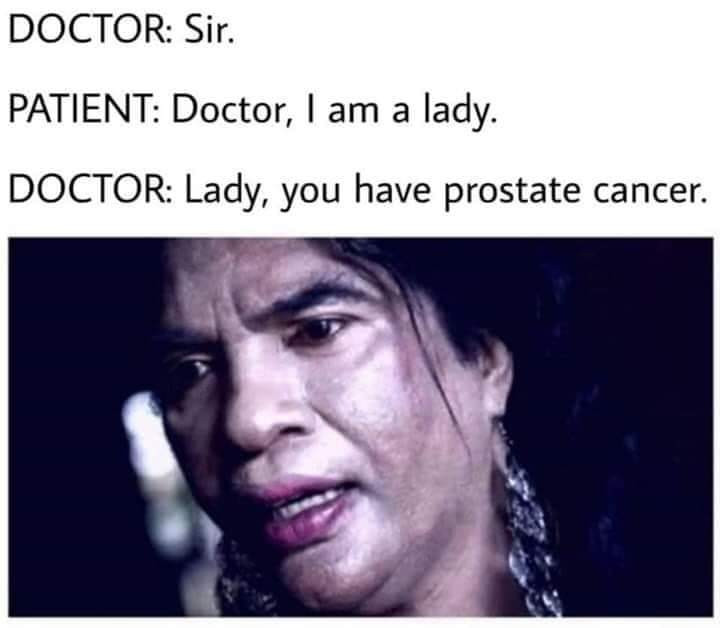 ----------

What was the best thing BEFORE sliced bread?

---------